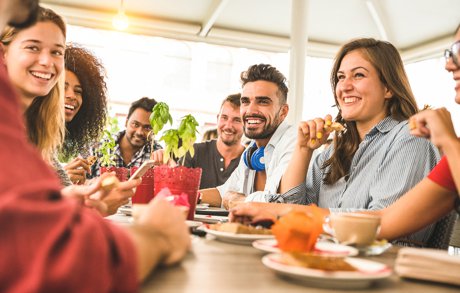 When tummies start rumbling on Gillette property local restaurants gear up to answer the call. An amazing array of venues dot the landscape catering to all types of taste buds. Folks can take a culinary trip around the globe without even leaving their neighborhood. Close to Gillette homes restaurants with both an international and regional flair are bringing aromatic dishes out of their kitchens.
Temperatures are rising south of the border. Fans of Mexican food take a seat at Los Compadres Mexican Restaurant. Over at 1700 W. 2nd Street forks are digging in to "traditional tastes of Mexico". Favorite house specials include enchiladas dos amigos and puerco al pastor. When it's fiesta time, during happy hour, Sangria margaritas are raised high and toasts ring out.
Close by at 1000 E. Boxelder Road diners are ready for the Asian experience. Sapporo Japanese Restaurant presents an impressive collection of Japanese dishes. With only the freshest ingredients in the house the menu boasts seemingly unlimited choices from sushi to steak. Friends and co-workers often gather for sashimi or other lunch specials.
Tummies Are Rumbling Near Gillette Homes
American food is also presented at its finest on Gillette property. The city of Chicago is known for big tastes and the deep dish pizza at the Old Chicago Pizza and Taproom does not disappoint. A lively vibe permeates this joint found at 1100 E. Boxelder Road with summer concerts beckoning patrons to kick up their heels. Reward programs bring in the regulars.
Locals love to hang out at The Coop. Smells of homemade comfort food greet those entering this casual eatery at 208 W. 2nd Street. Rotisserie meals earn rave reviews and plenty of talk goes round and round about the corn bread. The Coop's take out option is great for those days when there's just no time to think about what's for dinner.
Appetites big and small are easily satisfied by Gillette restaurants. Dig into deliciousness today!